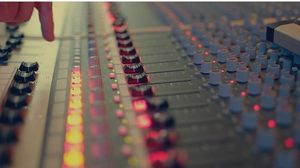 Bio
When I work with music I feel as though I'm working with my highest self. Music is in my blood, my heart and my soul. Melodies sing inside my head throughout each day and rhythms pulsate throughout my body's actions. When my creative juices are flowing and I feel I'm writing a really great song, or when I'm playing live with the band and we are really taking it to another level (we all just smile), these are the moments that make it all worth while. My goals and aspirations as an artist is to create music that will inspire, heal, and uplift people! 
As I get into the creative zone I let it flow out of me, I just hit the record button and get the ideas down. It's almost like automatic writing, a spiritual connection of musical vibrations of sorts. Once the idea is solidified the basic tracks are recorded. Then the real fun starts where I can produce and add dimensions, colors, harmony, and rhythms to the music. When it all comes together in the mix, that is the biggest thrill for me! Art that is a representation of what's inside of a persons soul, manifesting their emotions to such a high level that you can feel their sensitivity. This is what I strive for with my own music! 
My current work incorporates all of the knowledge that I have learned over the experiences Ive had as a touring musician, producer, and songwriter in the studio and as a teacher. In 2018 I graduated (Summa Cum Laude), from Berklee College of Music, with a Bachelor's Degree in Music Business.